ADMISSIONS OPEN
FOR 2024-25
We aim to provide quality academic as well as co-curricular education to promote
the intellectual and emotional growth.
ADMISSIONS OPEN FOR AY2024-25
Fill this form to get Fee and other details
Best International Schools In Mumbai, Pune and Varanasi
At RIS, we have over 30 years of academic experience and over 55+ educational institutions under our belt. We are a Global international school, Our Schools presence is in Mumbai, Pune, Varanasi.
Voted as number 1 for our curriculum by the prestigious publication Times of India. We are regarded as one of India's premium educational brands. Our focus is on holistic learning and development of the child through our learner-centric and personalised curriculum that caters to the ever-changing academic codes within the country.
Our academic beliefs stem from the idea that a learner needs more than just classroom education. We believe in the all-round grooming of our learners through our 6 sigmas based curriculum. Making them eligible to pursue higher education, find good employment and become responsible citizens of the country.
We train our learners for competitive exams like AIPMT, JEE, NEET, CLAT and a lot more. Our dedication towards striking a balance between a well rounded academic and co-curricular education has secured our posting among the top ranking schools in the country.
ADMISSIONs Open
FOR AY 2024-25
Fill this form to get Fee and other details
We focus on holistic learning and the essence of engaging all aspects of the learner including the mind, body and emotion.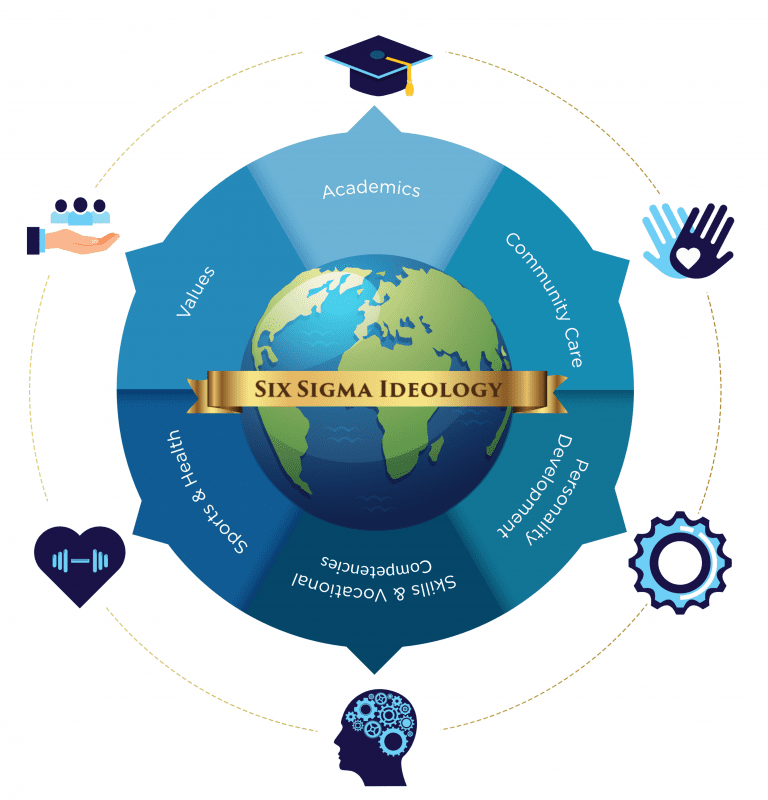 At RIS, we advocate a well-rounded and holistic curriculum that encourages our learners to have a multi-faceted learning experience. Our curriculum revolves around our 'SIX SIGMA' programme that enables our learners in the better understanding and application of concepts, while signifying the importance of innovation, compassion, values, health and community. Our six main ideologies, namely; Academics, Personality development, Values, Sports and Health, Skill & Vocational competencies and Community Care teach our learners self-reliance, discipline, empathy and basic life skills along with academic knowledge.
Our focus is on holistic development through the curriculum. It's dictated by our 6 sigma programme, encourages mental, physical and emotional growth within young learners. Our Science, Technology, Engineering, Arts and Mathematics (STEAM) program helps our learners to prepare for the real worlds well as makes them capable future citizens of the country. We believe in nurturing the innate talent of our learners while gently guiding them towards a brighter future.
Welcome to a world where we redefine education, push boundaries and horizons, chase the North Star, and 'Be the Best' version of ourselves:
I AM RIS!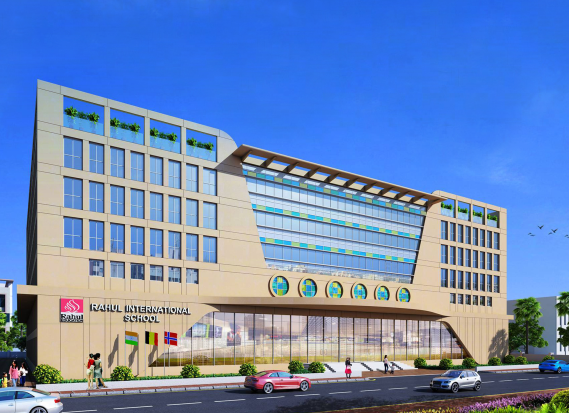 HINJAWADI(PROPOSED IGCSE | CBSE)
Best-In-Class Infrastructure
Our campuses are facilitated with world-class infrastructure for academic and co-curricular activities. Our aesthetically and ergonomically designed classrooms complement our advanced teaching methods, making learning easier and more impactful. Equipped with modern infrastructures like Smart-boards, Science Lab, and Robotics Lab, we enable every child to explore new ideas and learn through hands-on experiences. The campuses also offer facilities like swimming pools, skating rinks, and play areas that extend learning beyond classrooms.
Social Emotional
Learning
Social-emotional learning is laying the foundation for safe, supportive, and equitable learning environments all across the nation. We'll be discussing various aspects of SEL..
Importance of involving music in school curriculum
The benefits of music education are immense and highly beneficial to students. Music positively impacts a child's academic performance, assists in developing social skills….
Have an admission question in mind?